From the moment Debbie walked into our classroom, I was intrigued. She did not fit the image I had in my mind of what a chemistry professor should look like.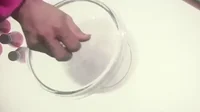 Something that struck me about Debbie was how little she was concerned with the public opinions of others. Debbie is not only an anomaly because she is a woman in STEM, but she also publicly discusses some of the challenges and backlash she has faced. I was inspired by how forthcoming and honest Debbie was when talking about her own personal hardships in the workforce and online. She is a feminine mother in a historically male-dominated field.
Something that is really important to me is female empowerment and representation. A couple days ago, Nike released a new video advertisement about being a female athlete and the different stereotypes and names that female athletes get called.
Debbie also discussed how she faced criticism after she posted her chemistry make-up photos on her Twitter from different artists, random followers, and chemistry accounts. What I have taken away is how Debbie has continued to post her make-up photos, share her own work, and defend her posts on Twitter.
The advice from Debbie that I will be using for my project is about perseverance and authenticity. When doing the project, I will need to maintain my own authenticity and vision throughout the entire process. My project will be something that I will need to be fully connected to and believe in. On the other hand, I do believe that vulnerability and sharing hardship can also be a way to show devotion and authenticity. Being confident in what I post, and defending the content I am posting will help me develop a platform that I enjoy and feel comfortable using.
Debbie also includes a nice mix of academic, make up, and personal posts which keeps her feed engaging and exciting. She can also cater to many different interests by posting a variety of links, photos, videos and tweets. This is something that I need to do more of through posting Boomerangs, videos or even different types of photos.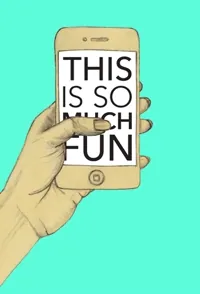 I think this can also be valuable in the Collaborative Digital Campaign. Our proposals and plans will need to show a sense of creativity but also desire to develop the product fully. Our passions and interests should shine through on our projects and someone should be able to tell how much we care about and how we will pursue these goals.
I am excited to use these tips and see how they can help my social media and collaborative digital campaign. Seeing posts like these on an account that is accessible run by someone we have met has made me realize that these goals and tips are feasible. Going forward, I will be implementing these on my own accounts and seeing how it takes me forward.