There are many fitness and wellness accounts all over twitter, Pinterest, and Instagram. There are more than I could ever count or follow, so I chose three of the accounts that I follow and find very inspirational and helpful on Instagram. The three accounts I have chosen and reflected upon for my project include @kelseywells, @healthmagazine, and @health. Each one of these accounts embodies what I want my account to provide for my followers. Each account provides a variety of posts including workout videos, inspirational pictures, progress pictures, relaxation posts, and food and diet options. Each one provides a sense of power to their followers. They motivate, inspire, and challenge.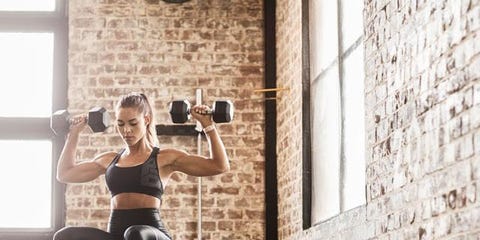 Kelsey Wells is a fitness guru who posts a lot of her own workouts through pictures and videos. She interacts with her fan base by including them in various long-term challenges using a fitness program that she created. Kelsey persuades her followers to be more active and be the best selves they can be. She isn't afraid to share her personal journey, struggles, and accomplishments. She does an outstanding job making her fans feel like they can do anything they set their minds to.
These accounts are similar yet so different because instagram does allow for different interactions including stories, pictures, videos, and captions that go along with all of them. Instagram also allows for messaging that provides a better connection with others and to be able to have active conversations. The three accounts use all the amenities that instagram provides. The stories appear to be more personal, while the pictures, videos, and captions seem to be more inspirational and powerful while maintaining a sense of ease, excitement, and ableness to take part in the challenges and exercises.
Based on my analysis, the main practice that I hope to best maintain throughout the next 8 weeks is to open up and be more personal through my instagram stories. It is hard to put myself out there, but I believe if I do I will be able to connect with my followers in a more real and practical way. I plan to imitate other practices as well, including a variety of content and creating challenges on a smaller scale for myself and my followers to take part in.
These accounts set perfect examples for me and really focus on topics I am passionate about and believe in. I will continue to keep up with these three accounts and gain ideas from their upcoming content along with old content too.
Photo: Henderson, A. (2018, October 24). This Is How Kelsey Wells' Food Differs On A Training Day Vs Rest Day. Retrieved January 14, 2019, from https://www.womenshealthmag.com/uk/fitness/a708509/kelsey-wells-food/